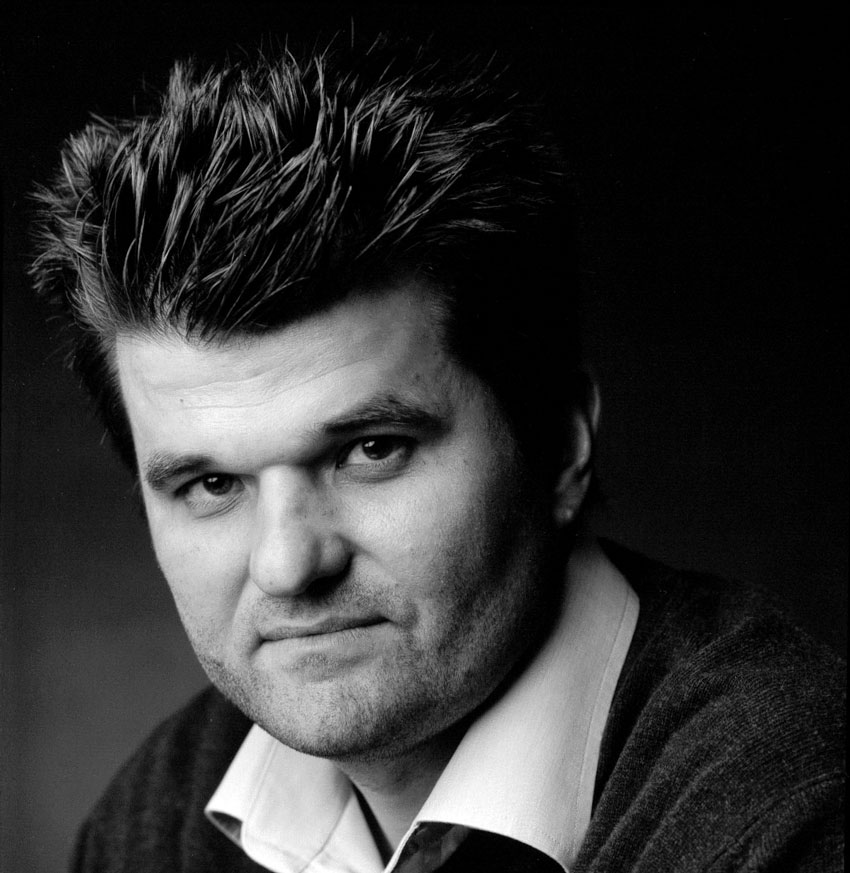 ---
"Jörg Birhance not only shows the courage to put such a huge and enormously complex work on the programme but also to maintain the extreme tempi... But that Birhance also fills with ravishing tension that makes you forget everything around you. He keeps the diverging voices together in their individuality, sets delicate accents and elicits from the orchestra a sculptural multidimensional sound. ... the Orquesta Sinfónica de Xalapa ... possesses the open-mindedness to listen into these five pieces and to get involved in their specificity. They realize the perfectionism of Birhance up to the point into into the most refined articulations, dynamics and rhythms."
Selected Repertoire
Bach: Matthäus Passion, Weihnachts-Oratorium, Orchestersuiten, Die Kunst der Fuge
Haydn: Symphonien 34, 44, 49, 59, 66, 70, 82, 88, 90, 92, 94, 98, 100, 101, 102, 103, 104, Die sieben letzten Worte
Mozart: Symphonien 29, Pariser, Haffner, Linzer, Prager, 39, 40, 41, Posthorn-Serenade, div. Ouvertüren, Requiem - Oper: Le Nozze di Figaro, Così fan tutte, Don Giovanni, La Clemenza di Tito
Beethoven: Symphonien 1-9, Ouvertüren
Rossini: Ouvertüren
Berlioz: Harold en Italie, Ouverture "Le Carneval romain",
Schubert: Symphonien 1, 2, 3, 5, 6, 7, 8, Ouverturen
Mendelssohn: Symphonien 1, 3, 4, Musik zum Sommernachtstraum (komplett), div. Ouverturen
Schumann: Symphonien 1, 2, 3, 4 (Urfassung 1841 und Fassung 1848), Manfred-Ouverture
Brahms: Symphonien 1, 2, 3, 4, Tragische Ouverture, Akademische Festouverture, Ein deutsches Requiem
Bruckner: Symphonien 3, 4, 5, 6, 7, 8, 9, Streichquintett (Version für Kammerorchester), Messe in f-moll
Franck: Symphonie in d-moll
Mahler: Symphonien Nr. 1, 3, 4, 5, 9, 10 (Adagio), Das Lied von der Erde, Kindertotenlieder, Rückert-Lieder, Lieder eines fahrenden Gesellen
Sibelius: Symphonien 1 - 7 , En Saga, Tapiola, Finlandia, Frühlingslied, Der Schwan von Tuonela
Rimsky-Korssakov: Scheherazade
Tschaikowsky: Symphonien 1, 4, 5, 6, Romeo & Julia
Mussorgsky: Bilder einer Ausstellung, Eine Nacht auf dem kahlen Berge
Smetana: Die Moldau
Dvorak: Symphonien 7, 8, 9
Johann Strauss, Ouv. Die Fledermaus, div. Walzer und Polkas - Oper: Die Fledermaus
Bizet: Jeux d'enfants, L'Arlesienne-Suiten - Oper: Carmen
Debussy: Nocturnes, La Mer, Prélude à l'aprèsmidi d'un faune, Iberia, Gigues, Petite Suite
Ravel: Le tombeau de Couperin, La Valse, Alborada del Gracioso, Menuet antique, Daphnis et Chloe 2. Suite, Bolero
Verdi: La forza del destino (Ouverture) - Oper: Aida, Rigoletto
Stravinsky: Der Feuervogel (1919), Le Sacre du Printemps, Dumbarton Oaks, Sinfonie des Psaumes
Richard Strauss: Tod und Verklärung, Don Juan, Till Eulenspiegel, Der Bürger als Edelmann
Schostakovich: Symphonien 1, 5, 9
Prokoffiev: Symphonien 1, 5
Bártok: Konzert für Orchester, Rumänische Volkstänze
Rudi Stephan: Musik für Orchester, Musik für Sieben Saiteninstrumente
Edmund von Borck: Konzert für Orchester, Orphika
Egon Wellesz: Symphonien 1, 4, 5, 7, 9, Prosperos Beschwörungen, Die Nächtlichen, div. Werke für Kammerorchester
Poulenc: Gloria
De Falla: Noches en los jardines de España, El amor brujo, Siete canciones españolas populares (own arrangement for voice and string orchestra, published by Universal Edition)
Antonio José: Sinfonia Castellana, Preludio y Danza popular de "El mozo de mulas"
Revueltas: Sensemayá, Redes (original version)
Márquez: Danzón 2, 8
Edmund Meisel: Berlin - Die Sinfonie der Großstadt (Livemusik zum Stummfilm von Walter Ruttmann, 1927)